Q and A session with Fine Jewelry Designer, Mark Singerman
Q. How can someone assess their significant other's (SO) taste or style?
A. The best way to determine the type of fine jewelry to buy your SO is to snoop around their jewelry box. Pay attention to the predominant metal color as well as stone colors/types. If you are not sure what the stone is, take a photo and email it to us. We'll probably be able to tell you. Also be aware of what they like wearing and when. What does your SO wear to a casual dinner vs a wedding or other more elegant evening engagement? If you want to keep your gift a surprise, avoid asking your SO's friends for advice.
Q. How popular is it to giving birthstone jewelry for the holidays? What is the birthstone for December?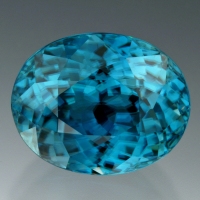 A. Buying someone birthstone jewelry as a gift is typically a surefire success. Most people have a personal relationship with, and affinity for their birthstone. For those born in December, you have a lot of flexibility in selecting a gift as these lucky people have not one, but three birthstones: Zircon, Tanzanite and Turquoise. While most people are familiar with Turquoise, Zircon and Tanzanite are lesser known, but perhaps more interesting gemstones.
Zircon has a very high luster, giving it lots of brilliance and rainbow flashes of fire. The most valuable gems are colored blue, bright red, and green. Zircon is most often cut in rounds and ovals, which maximize its brilliance. The major supply of Zircon comes from Thailand, Cambodia and Vietnam and is limited which adds to it's value. See our selection of Zircon jewelry.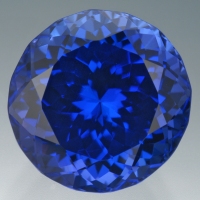 Found exclusively in the African nation of Tanzania, Tanzanite is an extraordinary and highly prized gemstone that exhibits a rich blue color. The most spectacular stones can reach sizes of 10 carats or more and have a stunning violet-blue color that is surrounded by delicate shades of purple. Contact us to find about our current stock of December birthstone fine jewelry. We can also special order a gemstone for you.
Q. What is the expectation to follow the established anniversary gift list? 
A. The origins and history of the anniversary gift list is varied, uncertain, and has many influences. The tradition of recognizing 25 years married as the Silver Anniversary and 50 years as the Gold Anniversary dates back to the Middle Ages. The idea was that stability deserved recognition, and the more the enduring and stable the marriage, the greater the recognition—and reward! Not a bad notion to carry forward. The gift list that dictates paper for the first anniversary and wood on the fifth, and so forth, is considered to come from the Victorian era in the England. In the early 20th century, the practice of giving based on the Victorian list was exported across the Atlantic to the United States.
December anniversaries are extra special. The options to dazzle your significant other or partner with a holiday anniversary gift are many. Eternity rings embellished with diamonds compliment the sparkle of the season. A gift of diamond earrings set into either Platinum or White Gold gives your significant other the perfect accessory for holiday parties and elegant evening gatherings. When choosing an anniversary ring, you will need to consider if the ring will be in the same style as the wedding and engagement rings; complimentary rings can be worn on the same finger. If the anniversary ring you choose contains different gemstones than your wedding ring—perhaps the birthstones of your children—it should be worn on a different finger. When shopping for an anniversary gift during the busy holidays, the most important thing to keep in mind is how you wish to honored the bond and commitment of your marriage. As always, the best gift is the one born form your individual creativity and expression.
Q. Pearls vs gems: Why should someone consider giving pearls?
A. Pearls are a great holiday gift for a woman of any age. They provide a look that is sophisticated, fashionable, and contemporary. A long-strand necklace or pearl-and-gem earrings adds elegance to a woman's accessory options. Pearl stud earrings or a short strand necklace is a very versatile gift as they can we worn to the office or to more causal affairs. You can get creative by having a custom pendant designed that can be added to an existing strand she owns. For example, a pink tourmaline and sapphire pedant can really add pop and a modern style to a classic pearl necklace.
Q. When should someone avoid giving a ring to their SO?
A. I would suggest that if a gift of fine jewelry is given shortly after a new relationship is formed, make it thoughtful yet simple. A necklace or bracelet is usually a safe bet. If you have not discussed long-terms life plans together, you should stay away from rings due to their symbolism of commitment. Be careful during the holiday season; don't let emotions guide you down the wrong path. Make sure the jewelry gift you select conveys the right and appropriate message.
Q. What are some other basic things to consider when giving fine jewelry?
A. Ring size: The same finger on the other hand will be a different size. The jeweler should be able from height and approximate weight information, to guess within one size. You can bring a ring that she wears on the finger and hand that you want to get a ring for. You can put the ring that she wears on that finger on your finger, remembering how far it went on what finger. We can then measure your finger with a sizer and get close.
Metal allergies: It's always good to know if the person you're buying jewelry for has any metal allergies.
Engraving: It's very nice touch to engrave a date and or message inside the ring. This makes giving a very personal gift even more special.
Guarantees: What if my significant other doesn't like the piece of fine jewelry I've purchased? At Valentino's, our reassurance to our customers when purchasing fine jewelry as a gift is this: In the event that the piece you purchase does not make the impression you'd hoped for, you can return the piece within in one week for a refund. For up to 30 days you can exchange the piece or receive store credit. We to want to do everything we can to ensure your gift of fine jewelry provides years of pleasure and enjoyment.
Mark Singerman is a third-generation jeweler, designer, and artist who has been serving Marin County customers for more than 25 years. Please contact him via email at: valentinogems@gmail.com